Newspaper clippings sent by Ant to her Monkle Joe on his hermit island.
Excerpts from The Volos Cutlass
Various, from the third week of Arman. Agatha Smee, ed.
---
BOUNTY OF BRAITHEWAITE BREAK-INS
Bother Braithewaite reports that numerous copy-catburglars have been making themselves free of his offices, likely as a result of the persistent rumour that the late Captain Smee entrusted him with a map of great value as part of his estate. Braithewaite comments "There are no more maps. No more maps! I barely have furniture left." The Volos Volunteer City Watch reports that they cannot confirm whether this is the case. 
---
INTERVIEW WITH A BANSHEE
The editors of The Cutlass would like its readership to know that no journalists were harmed in the making of this interview.
T. Oromë: I'm here in the depths of a cave close to the coast a little outside Volos with the resident banshee. You're looking very well today - that ghostly cowl frames your face so effectively! Could you please state your name and address for the record?
Banshee:


T. Oromë: Fantastic. So how did you get into the banshee-ing business?
Banshee:


T. Oromë: That's so interesting! So you just kind of fell into it and discovered you had a knack - I love when that happens. Do you think you'd do anything differently a second time?
Banshee:


T. Oromë: Oh, that's completely understandable. When you're living your best life, it can be difficult to think of life any other way.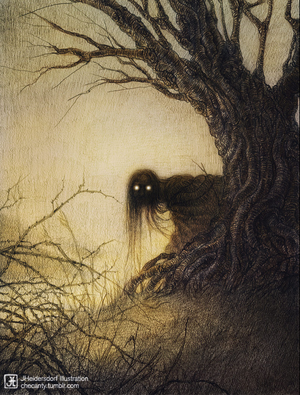 Banshee:


T. Oromë: Oh, but gardening would be such a lovely alternate career! Obviously you're a full-time menace, but do you keep a garden now?
Banshee:


T. Oromë: Oh, yes, I can imagine it would be difficult to get the sunlight for flowers with your condition. A fungi grotto, perhaps? Some mushrooms can be quite lovely.
Banshee:


T. Oromë: Oh yes, the colours and shapes can be very compelling, and many are medicinal in ways that might be useful in your current career - you'll have to let me know how it goes. Many of our readers are fans of classic monstren such as yourself - do you have any tips for our readers looking to go into the menacing-adventurers field?
Banshee:


T. Oromë: Oh, I agree - self-confidence is the key to so many successful careers.
Banshee:


T. Oromë: An excellent vocal warmup and avoiding dairy products before a big day as well? Excellent advice. Thank you so much for meeting with me today, and best of luck with future hauntings!
---
CLASSIFIEDS
ENVIOUS OF YOUR NEIGHBOUR'S BIG DECK? Turn your modest yawl into a respectable pinnace with the new, special "Magic Thistle" blend from the Tea Totaller! Bulk orders qualify for 10% off.
CAVES FOR SALE: They protecc, they attacc, they're very dark and blacc! For sale or lease-to-own: these prime hideaway caves are just a short sail to Cape Mercir. Easily accessible from the water (and self-cleaning at high tide), they're the perfect spot to stash your (waterproof) loot! A great deal for the keen cave-flipper or first-time buyer.